World Bank Ypp Essaytyper
The World Bank Young Professionals Program 2017
The World Bank launched Young Professionals Program 2017. We consolidate all information concerning World Bank 2017.

The application for the 2017 Selection Process for the Young Professionals Program at the World Bank is open from June 15 - July 27, 2016.

The Young Professionals Program (YPP) is a starting point for an exciting career in the World Bank.

It is a unique opportunity for younger talent who have both a passion for international development and the leadership potential to grow in fascinating top technical and managerial roles in the World Bank Group. The Program is designed for highly qualified and motivated individuals skilled in areas relevant to the WBG technical/operations such as economics, finance, education, public health, social sciences, engineering, urban planning, agriculture, natural resources and others.
In addition to these areas of interest, the Bank Group also considers qualified candidates for our own institutional and corporate needs. These areas include: n Administrative and Client Support n Communications n Finance and Treasury n Human Resources n Information Solutions n Institutional Integrity n Legal n Resource Management n Internal Auditing n Independent Evaluation GroupTo be competitive for this highly selective program, candidates need to demonstrate a commitment to development, proven academic success, professional achievement, and leadership capability.
We value diversity in our workplace, and encourage qualified men and women with diverse professional, academic, and cultural backgrounds to apply. Since its inception, the YP program has hired over 1,700 people who hold or have held positions ranging from entry-level to vice presidents and managing directors. It is a unique opportunity to experience development and gain exposure to the World Bank's operations and policies.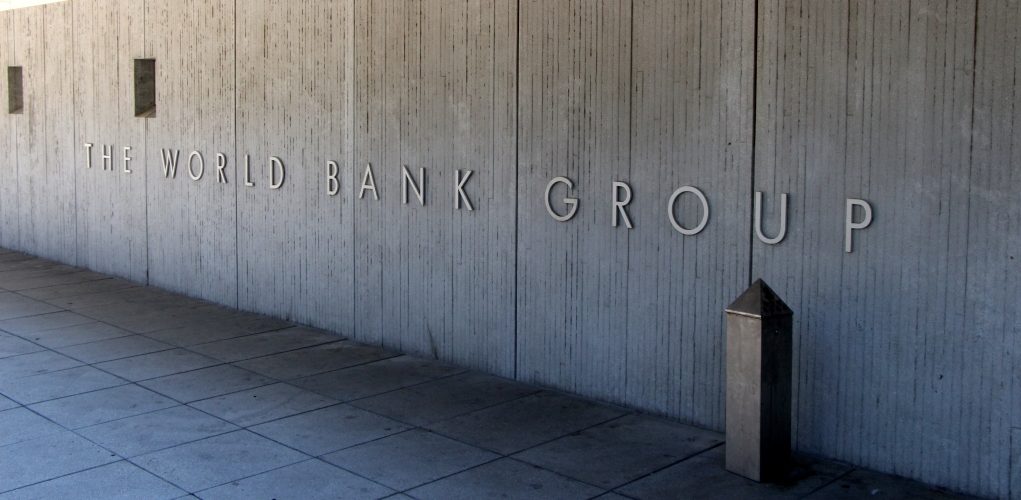 Eligibility
---
Minimum Requirements
The following are the minimum requirements to be eligible for the Young Professionals Program.
Citizenship of a member country of the World Bank
32 years of age or younger (i.e. born on or after October 1, 1984)
A PhD or Master's degree and relevant work experience
Fluency in English
Full proficiency in one or more of the WBG's working languages: Arabic, Chinese, French, Portuguese, Russian, and Spanish is desired but not required.
Specialization in a field relevant to the WBG Technical/Operations such as economics, finance, education, public health, social sciences, engineering, urban planning, agriculture, natural resources, and others.
At least 3 years of relevant professional experience related to development or continued academic study at the doctoral level
Additional Qualifications
To be competitive for the limited number of positions, a combination of the following credentials is highly desirable:
Display a commitment and passion for international development
Possess outstanding academic credentials
Exhibit excellent client engagement and team leadership skills
Have international development country experience
Be motivated to relocate and undertake country assignments (operational stream)
Program Features
Every year, around 40 applicants are accepted into the Young Professionals Program. Young Professionals are offered a 5-year term contract, spend 24 months in a structured development program, and enjoy a variety of benefits and opportunities.
Professional Experience
Placed directly with their respective hiring teams, Young Professionals are expected to make significant contributions towards the unit's work program while they gain a broad overview of the WBG's policies and work. As part of their two-year program and in line with their hiring units' business needs and Young Professionals interests, they are expected to undertake a 'stretch/exposure assignment' where they will gain valuable on-the-job experience.
Field Work
During the Program, Young Professionals assigned to the Operations stream are likely to join colleagues on field business trips, also called ˜missions in developing countries. These missions present invaluable opportunities for Young Professionals to experience firsthand the challenges of global development, understand key aspects of WBG's work, and get exposed to WBG's clients and their problems.
Compensation & Benefits
---
Salary: As an entry-level professional in the WBG, Young Professionals are offered an internationally competitive salary, based on their education and professional experience.
Health, Life, Accident and Other Insurance Programs: Young Professionals and their families (including declared domestic partners) may choose from three comprehensive medical/dental benefit plans. The WBG also provides basic life and accident insurance to all staff at no cost, and staff can elect optional life and accident insurance plans. The WBG also provides disability and Workers' Compensation coverage to staff at no cost.
Pension Plan: The WBG sponsors a comprehensive pension plan for eligible staff. Upon separation from the WBG, either a lump sum or a pension will become payable to the staff based on eligibility.
Relocation Benefits on Appointment: These benefits are only applicable to staff who are not residents of the Greater Washington-Baltimore metropolitan area at the time of appointment.
Relocation Travel: The World Bank will bear the cost of one-way transportation of staff and immediate dependent family from the staff member's residence.
Relocation Shipment: You may choose to have the World Bank handle your shipping arrangements, or you may elect the Optional Shipment Grant.
Relocation Grant: A one-time grant is included in the first paycheck to cover the cost of relocation.
Mobility Premium: A financial benefit is provided for a fixed period of time to cover expenses associated with being an expatriate staff member, based on family size and nationality. This benefit is not available for U.S. citizens and U.S. permanent residents who are based in Washington D.C.
Tax Allowance: U.S. staff receive an additional quarterly payment to cover the U.S., state and local income tax liabilities on their World Bank income. Expatriates and U.S. permanent residents do not incur U.S. income tax liability and are thus not eligible for this benefit.
Financial Assistance: The World Bank Group offers several financial assistance programs, including a two-year interest-free settling-in loan to those who relocate upon appointment.
Selection Cycle
---
Competition is keen. We receive thousands of applications each year for a limited number of positions. Most candidates exceed the minimum criteria.
Timeline:
June 15-July 27, 2016

- Application Period

July-September 2016

- Review of all applications to ensure that candidates meet the eligibility criteria

- Update of status to all candidates (candidates moving to the second round and those who are not moving forward)

October 2016

- Technical Review of second round candidates. This review by the potential hiring teams, takes a closer look into the application package of the candidates and determines those candidates who will be selected for interviews.

Mid-November-December 2016

- Update of status to all candidates (candidates invited to interviews and those who are not moving forward in the process)

- Setup of the YPP interviews (WBG Headquarters in Washington, D.C.-USA and WBG Office in Paris-France)

December 2016-January 2017

- YPP interviews (see information below)

February 2017

- Decision and offers communicated

September 2017

- New YP cohort starts
YPP Interviews
Evaluation Criteria
We assess candidates based on three main competencies:
Client Orientation
- Commitment to Clients
- Results Orientation
- Integrity and Ethics
Professional Experience
- Technical Expertise (Depth & Breadth)
- Strategic Perspective
- Problem Analysis
Team Leadership
- Teamwork
- Listening and Communication
- Innovation
- Negotiation
Further on, we ensure that candidates have the ability to work in multiple sectors.
Format of the Interview Day
The interview is a full-day event. Those invited to interviews will be asked to come to the WBG from 8 am-5:30 pm.
The interview consists of:

(1) Interview: a 1.5 hour interview with a panel of three senior technical experts in the field of expertise of the candidate; and

(2) Assessment Center: either a morning or an afternoon 4-hour group assessment center (AC). The group assessment center is done with four other candidates. It consists of a series of individual and group exercises related to an international development case study that is given to the candidates at the start of the AC.
Application Process
---
The application for the 2017 Selection Process for the Young Professionals Program at the World Bank is open from June 15 - July 27, 2016.
Before You Apply, please ensure that:
You meet the minimum requirements for eligibility for the Young Professionals Program
You have all the information at hand including key dates, an updated Curriculum Vitae (CV), Education Certificates/Transcripts, PhD Dissertation/Master's Thesis topics (short summary), if applicable, and the Application Essay ready to be uploaded.
Application Essay for the 2017 Selection Process
"There is no single blueprint for countries in their efforts to end extreme poverty and to promote shared prosperity in a sustainable manner. Strategies to reach the least well-off must be tailored to each country's context, based on solid evidence provided by the latest data and analysis and on the needs of the people.

The World Bank Group partners with countries to take on these challenges in a number of ways. These include funding projects that can have transformational impacts on communities, collecting and analyzing the critical data and evidence needed to ensure these programs reach the poorest and most vulnerable, and helping governments to create more-inclusive and more-effective policies that can benefit entire populations.

...The World Bank works across intersecting and complex sectors. Examples include increasing agricultural productivity and building infrastructure that provides access to energy, irrigation, and markets; promoting freer trade that provides greater access to markets for the poor and enabling entrepreneurs in low- and middle-income countries to grow their businesses and create new jobs; investing in both health care and education, especially for women and children; and implementing social safety nets and providing social insurance, including initiatives that protect against the impacts of natural disasters and pandemics. In working across these diverse topics, the World Bank aims to help developing countries find solutions to the toughest global and local development challenges." (Extract from the 2015 WBG Annual Report)

Describe in fewer than 1,000 words your own contribution and the potential role of World Bank in resolving some of the above challenges. You may focus on a region or set of countries as well as your area of expertise to describe your proposal.
How to apply?
---
Application Checklist
The application checklist is meant to facilitate your application experience.
Ensure that you use either Google Chrome, Mozilla Firefox, Apple Safari, or Internet Explorer 10 or higher as your browser version.
You will be asked to register for an account and provide an email address.
You must complete your application in a single session and will be able to submit it only if you have uploaded all the required documents and answered all the questions (all questions marked with an asterisk-*- are required). Please apply only once.
Provide the most current contact information. The information should be valid for a period of one year. In case your contact information changes during the selection process, it is your responsibility to email us the updated information.
Ensure that you have correctly spelled out your email address, since this will be our main channel of communication with you regarding your candidacy.
Remember to enter your complete phone number (country code + city code + number).
Attach the following documents (mandatory):
- CV
- Education Certificates/Transcripts
- PhD Dissertation/Master's Thesis topic (short summary), if applicable
- Application Essay

Note:

Each file should not exceed 5 MB, and should be in the following format: .doc, .docx, or .pdf
Make sure that you are connected with a reasonable bandwidth of internet connection without any network/firewall restriction.
Complete the application within 45 minutes to avoid system timeout.
Do NOT enter any special characters in any of the application fields. Try not to copy and paste any characters/text from Microsoft Word.
Once you submit your application, you will not be able to make any further changes/updates.
Applicants will be informed of their status as the process moves along.
Attention:
This application supports the following browsers:
- Google Chrome
- Mozilla Firefox
- Apple Safari
- Internet Explorer 10 or higher
Click here for the Application Form
Official Page
Download the YPP Brochure
The Young Professionals Program: A Career in International Development
Look for tips for interviewing at the World Bank Group
- Check this video to learn more about the assessment center from a Young Professional alumn
- Get familiar with typical World Bank Group documents and projects
ALSO we would pay your attention, that United Nations YPP 2016 has already started. Deadline 19 July
Look here for more information about UN YPP 2016
THE GUARDIAN / SEPTEMBER 14, 2014
The ethical shoe company is valued at $625m despite selling a relatively dull product and giving half its stock away – does Bain's investment recognize that purpose can drive profits?
Last week, the private equity firm took a 50% stake in Toms, a socially-conscious footwear company valued at $625m (£377m). Toms pioneered the "buy one give one" model of conscious commerce. They give a pair of shoes to a child in need for every pair they sell.
Toms will use this capital to expand more rapidly than it otherwise would be able to on its own. Bain will bring operational expertise including a new CEO to oversee the expansion and leverage its experience growing retail brands such as Canada Goose, Michaels and Dunkin' Brands.
So, has Toms sold out? With Bain Capital in control of half the company and running the management team, will Toms be able to stay committed to its one-for-one model? Blake Mycoskie, founder and chief shoe giver of Toms, thinks so. He said, "We need a strategic partner who shares our bold vision for the future and can help us realise it. We're thrilled that Bain Capital is fully aligned with our commitment to One for One, and clearly they have the expertise to help us improve our business and further expand the scale of our mission."
Those are nice sentimental words, but is it really in Bain Capital's interest to retain the social mission of Toms? Isn't their purpose at odds with making profit?
Traditional business thinking dictates that profit and purpose are at odds with each other, that doing good will cost the company money. Toms stands as a counterintuitive example of purpose actually driving profit. The company has sold and given away 20m shoes. With its least expensive shoe selling for $54, the company has generated over a billion dollars of sales.
Increasingly, consumers would rather do good with their purchases than give to charity. A recent survey from marketing company Good Must Grow indicates that for the second year in a row, 30% of US consumers plan to increase their purchases towards socially responsible companies in the coming year. Meanwhile, only 18% plan to increase charitable giving in 2014, a decline from 21% in 2013. A recent Nielson study also shows that consumers place a premium value on these products; 55% of global consumers are willing to pay more for products from companies that are committed to positive social and/or environmental impact.
Additionally, millennials – Toms' target demographic – particularly want their purchases to have purpose. According to the 2013 Cone Communications CSR Study, 72% of millennials believe that they can make a positive social and environmental impact through their purchases and 51% check the packaging to ensure social and environmental impact. However, only 31% of millennials will conduct further research on the impact claims of a company they are buying from.
The "one-for-one" model is perfectly crafted for a millennial consumer who wants to feel good about their purchases but needs a clear, simple and tangible means of understanding the social purpose of the company through point-of-purchase marketing.
Though a new CEO will take the reins of day-to-day operations, Mycoskie, who still holds a 50% stake in the company, does not plan to abandon his post anytime soon. Instead, his focus will shift to expanding new categories.
So far Toms has expanded beyond shoes into sunglasses in 2011 (for every pair purchased, Toms will help give sight to a person in need), and to coffee in 2014 (for each bag of coffee beans sold a person will get clean water for a week, and for every cup of coffee sold someone gets water for day.)
A quick glance at the domains and the trademarks owned by Toms gives some indication of the vast array of products and services Mycoskie is considering including such as tea, cocoa, luggage, hotel services, news services, wearable technology, ticketing, credit cards, student loans, bicycles, water and wine. One of their trademarks is "You drink, we dig", which might hint at a partnership with Charity: Water, with whom they have collaborated in the past on both special edition shoes and sunglasses.
The question remains whether Toms can translate the success it has had with shoes into other categories. Given its success at selling a relatively boring canvas shoe, it stands a good chance of infusing purpose into other boring products like credit cards and student loans thereby grabbing the millennial wallet-share.
Perhaps Bain Capital will retain the social mission at Toms precisely because that is what will drive higher profits. "As a firm and as individuals, we are strongly aligned with the principles of the One for One movement and its contribution to the global community," said Ryan Cotton, a principal at Bain Capital.
Should they have taken a risk on a millennial consumer motivated by purpose to drive profit for years to come? Well, if the shoe fits, wear it.
Kyle Westaway is the author of the upcoming book Profit & Purpose and founding partner of Westaway Law. You can follow him on twitter @kylewestaway
click here to view the original story.